It is nice having camera gear at work these days. I get a call or an email for a surprise photo shoot and I can be ready in a few minutes. The company need a headshot of one of their employees. I met the employee down in the atrium and I set up a five foot octabox to light the individual. A big light light like that, really close to the subject, creates a very soft light that makes anyone look their best. I am mixing the existing light of the room with this one light. I think that I what I do very well.
Since I had the light already up, and we were done very quickly, I had an assistant take my photograph. The best time to take a photograph is today. It's all down hill from today. Wink.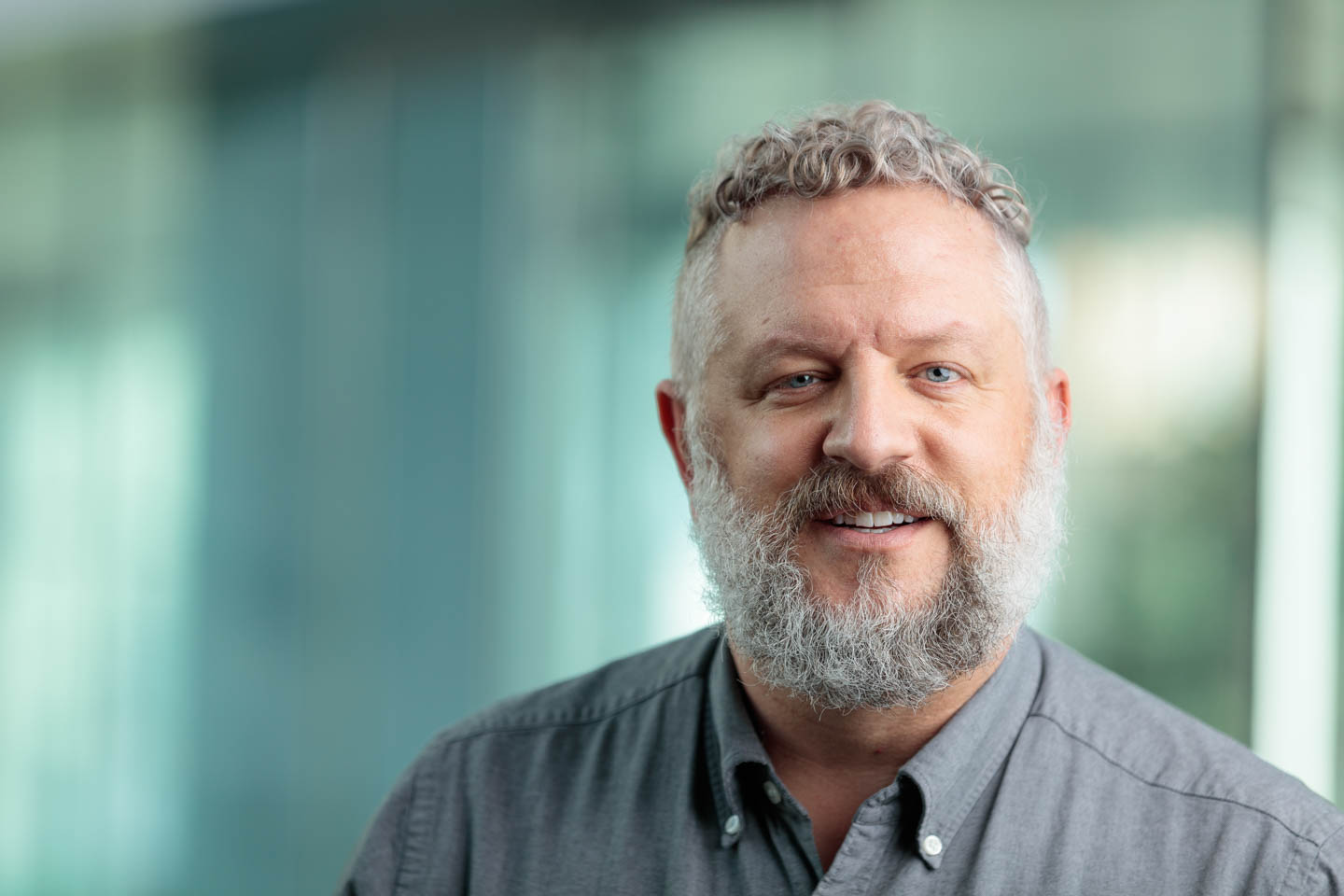 At work I do a lot of my own retouching. The official retoucher is often swamped with a ton of projects and little items like this are no problem for me to edit and deliver. Often in the same day.